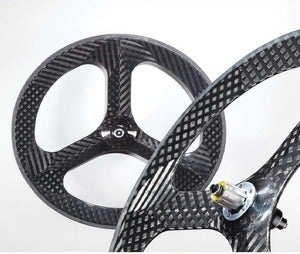 It's probably hard to
not
be a bicycle enthusiast while living in San Francisco. I've ridden all kinds of bikes over the years but have been mainly a mountain bike guy. There is a single reason for that, I lack finesse on a bicycle. Hard charging, hanging on and playing rough, no problem. Not flattening my tires because I wasn't looking out for road hazards and minding curbs... not so much. I developed my break neck style mainly over one summer in the 90's when I just kept upgrading bikes until they stopped breaking. I still ride the survivor. A now somewhat vintage, rigid frame, Specialized StumpJumper M2. I did have a much newer Canondale and a fun 1952 Schwinn Spitfire but someone decided I no longer needed them. No worries, life happens right? Well, the time has come to put a little diversity back in my bicycle stable. Even though the "fixie craze" is going mainstream, that'll be interesting, in true bay area style I'm adding a fixie to the mix.
I do have my doubts as to fixies ever really going mainstream. The "masses" don't typically adopt things that take a lot of practice or discipline and from everything I've seen being a fixed gear rider takes both. Though, we might see a lot of bikes at rock bottom prices being sold off by people who thought it was a good idea. It may indeed be to "extreme" to go mainstream. Either way...
I'm using an old Giant with a lugged steel frame for the build up and going with a flip flop hub rather than just a fixed gear. No dilusions about powering around never needing to coast a little. I'll also hold off on the oh so extreme "no breaks" style that gives you a slick looking clean bike but not so much in the way of emergency stopping power. Just doing a basic bike on the cheap unless I get the bug to make it interesting and grab some fab parts from some of our local bike builders or maybe spec out some pieces to a machine shop.
Mission Bicycle
has given me good advice so far and they've got a lot of shiny things just waiting to be brought home and bolted on. For custom parts, even if we didn't have great machinists in San Francisco there's always
eMachineShop
or any number of other "online" machine shops. Just something cool about designing, uploading and then getting "your" parts in the mail. I'll post again as the parts arrive and I begin the build. Should be nicely timed with the tail end of my motorcycle project!
Image via http://www.cytexusa.com/